Protective and shady arcades in the old town of Bologna and a long sandy beach and nice restaurants by the sea in Romagna.
A modern, dynamic, rich and at the same time human-oriented region, is that the Emilia-Romagna? Yes, but much more, because the region has a myriad of historical, artistic and cultural treasures.
And we wish you a good appetite! You are probably wondering what that has to do with culture? Just go to one of the restaurants in this region and you will understand. All this is Emilia-Romagna... much more than just a simple holiday!
But what about Golf? There are many championship courses and attractive hotels in the Emilia-Romagna region, offering all the conditions for a perfect golf holiday.
With a total of 24 golf courses, two 27-hole, twelve 18-hole and ten very attractive 9-hole courses, the Emilia-Romagna is well-equipped for players of all levels.
The golf offer is linked to 27 attractive hotels for a complete offers for rooms and green fees across the region.
You can book tee times and hotels directly at one address for the entire region at Emilia Romagna Golf that can also organize for you guided city tours, eno-gastronomic experiences, Motor Valley Tours, wellness & Spa and much more.
Come to play golf in Emilia-Romagna!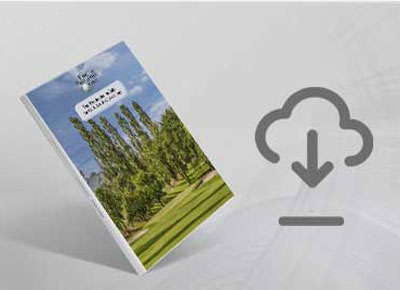 Download our Brochure